How it Works
Measure, design, and pull
permits all in one place.
Constructo is your dedicated preconstruction team specializing in all phases of design
and permitting for custom home projects, remodels, additions, and ADUs.
Talk to an Expert
Start your project.
Add it to the board

Add a new project to your board with all the relevant information like address and project type in a few simple clicks.

Select your service

Select which type of services or solutions you would like to start with based on your project requirements.

We begin the project cycle

Once we receive your project and service requests, we'll schedule a time for our technician to measure your project.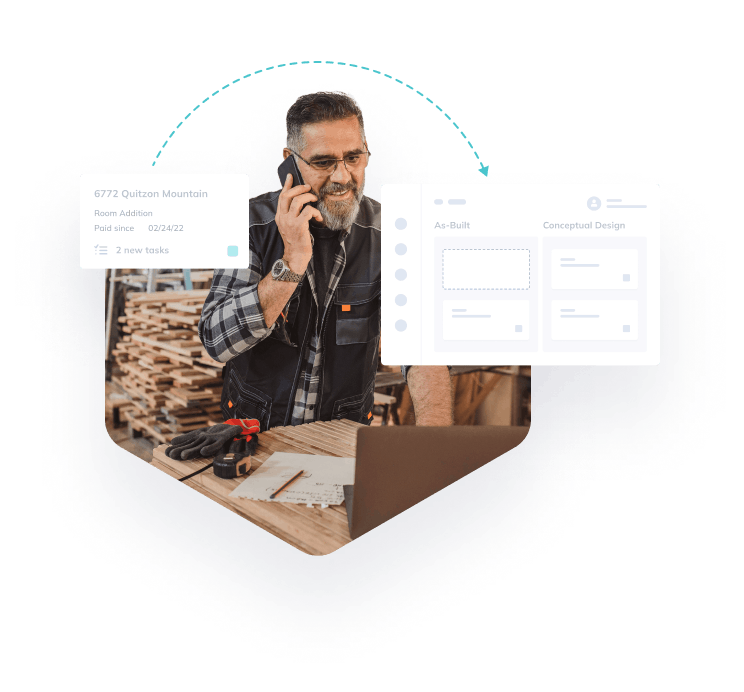 Document existing conditions.
Do a 3D scan of the project area

Our 3D scanning technician will measure the interior and exterior of the property to document its conditions.

Create a 2D as-built drawing

We'll create a 2D as-built drawing so we have everything needed to move forward in the design phase of the project.

Gather your project requirements

To further align on project requirements, we'll work with you to gather all project information and homeowner requests.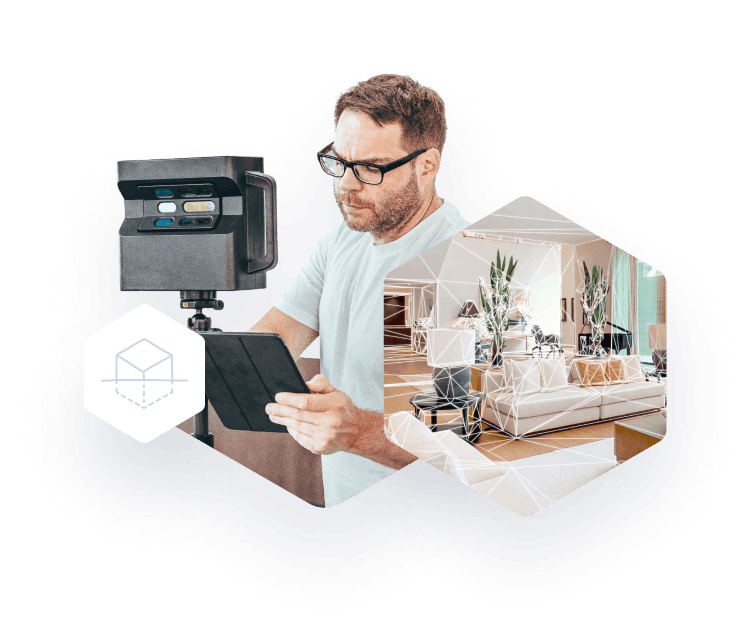 Design custom concepts.
Create models and architectural plans

Our building designers will create 3D models and architectural plans based on the established requirements.

Collaborate and provide feedback

Everything will be delivered inside our portal for easy reference and gathering feedback for future iterations.

Finalize and approve new designs

We provide several iterations and work with you to continuously improve the final designs of your project.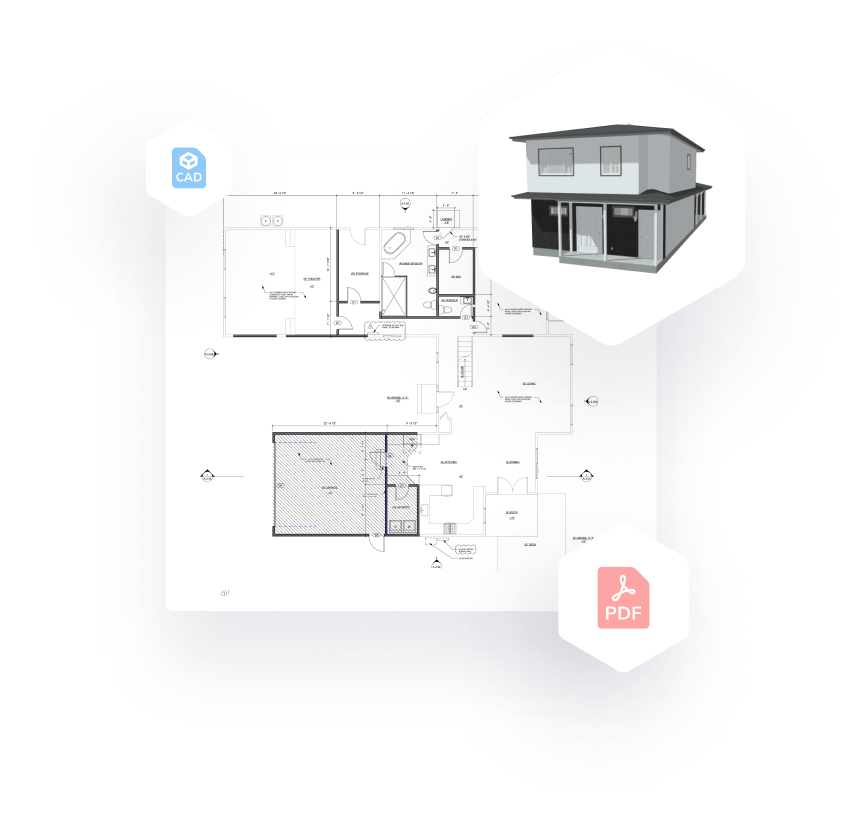 Prepare plans and docs.
Put together full plan sets

Once the designs are approved, we'll begin preparing the full plan sets with structural drawings and calculations.

Prepare remaining docs

We'll also prepare all the required construction documents, energy calculations, and Title 24 report.

Finalize for permit submission

Our team then finalizes all the plans and bundles everything together to obtain building permits for your project.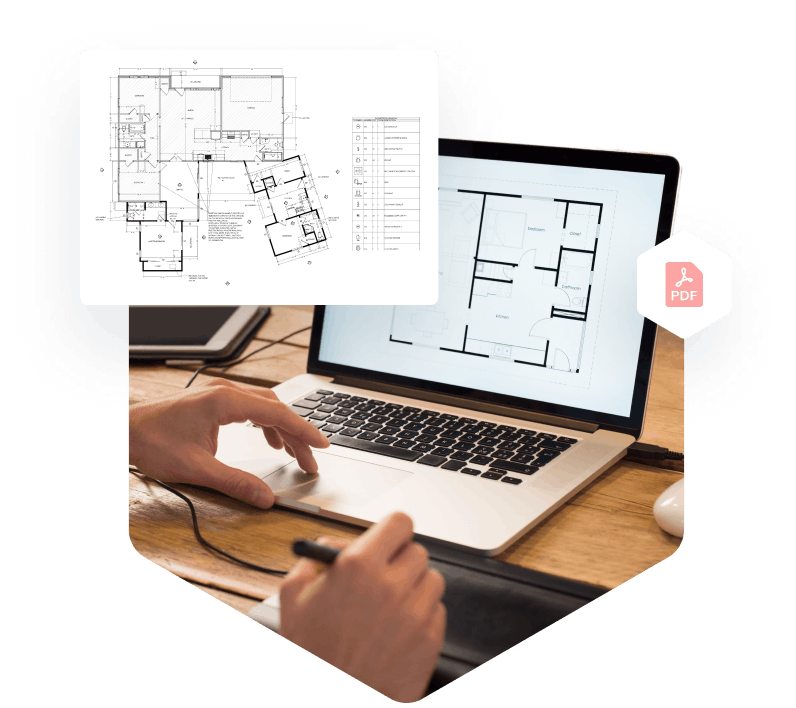 Obtain building permits.
We work directly with the city

Our dedicated permitting agents know state and local building code requirements to streamline submissions.

Revise and resubmit if needed

If any adjustments are needed, our agent will notify all team members, make the changes, and resubmit seamlessly. 

Building permit approved

As soon as we get approvals, we'll notify you and the project team so you can begin planning construction.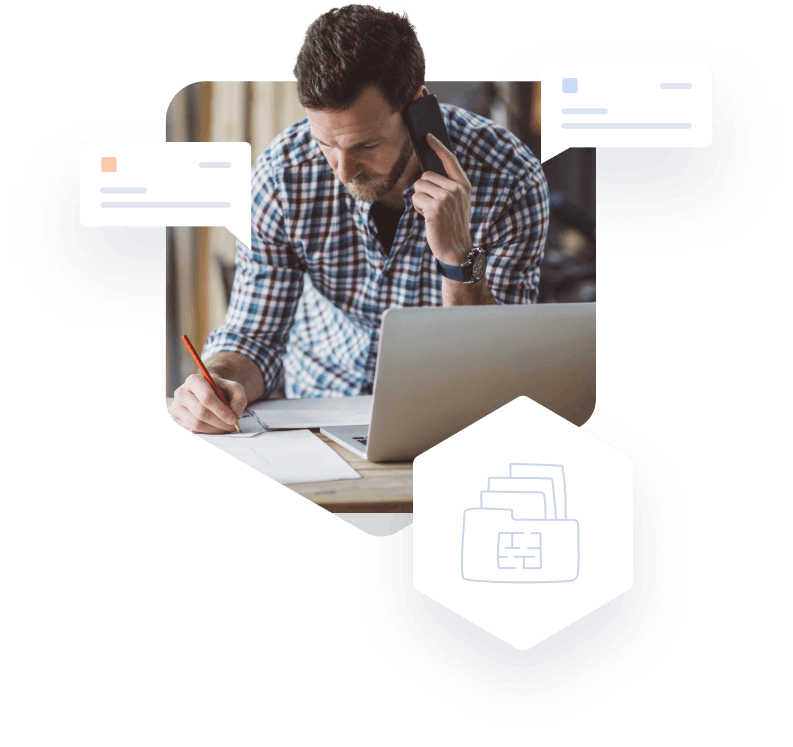 Solutions for any residential project.
Constructo streamlines the design and permitting process for different construction project types, like home additions, residential remodels, and ADUs.
Additions and remodels
We specialize in all aspects of residential additions and remodels and can streamline the entire preconstruction process.
Get started
Accessory dwelling units
Our team can simplify the design and permitting process for your accessory dwelling unit (ADU) projects.
Get started
Custom construction
Do you have a smaller project or a unique, one-off construction project? We can design plans and accelerate the permitting process. 
Get started
Frequently asked questions.
With Constructo, builders get access to a dedicated preconstruction team. We provide site measurements, conceptual designs, architectural plans, structural engineering, and permitting all in-house. What's more, builders can plan, collaborate, and stay organized with our built-in workflow tools. 
It's fast and free to get started. All you need to do is contact our production team by going to the Talk to an Expert page. Once you fill out your information, our team will reach out and get you started in a few minutes. 
Of course, timing depends on the full scope of work and project type. While there are a lot of variables, Constructo customers can expect to cut traditional preconstruction timelines down by 50-60%.
We work with in-house design teams at design-build firms every day. In fact, Constructo is the perfect partner for your in-house designers. We'll get you 3D scans and as-builts, plus we can handle structural engineering and permitting. 
Absolutely! You can grant access to specific projects and invite teammates, subcontractors, and your customers and provide different levels of access for each user type.  
Preconstruction is complex,
we'll simplify it for you.
You're one step away from your smoothest project yet.
Talk to an Expert